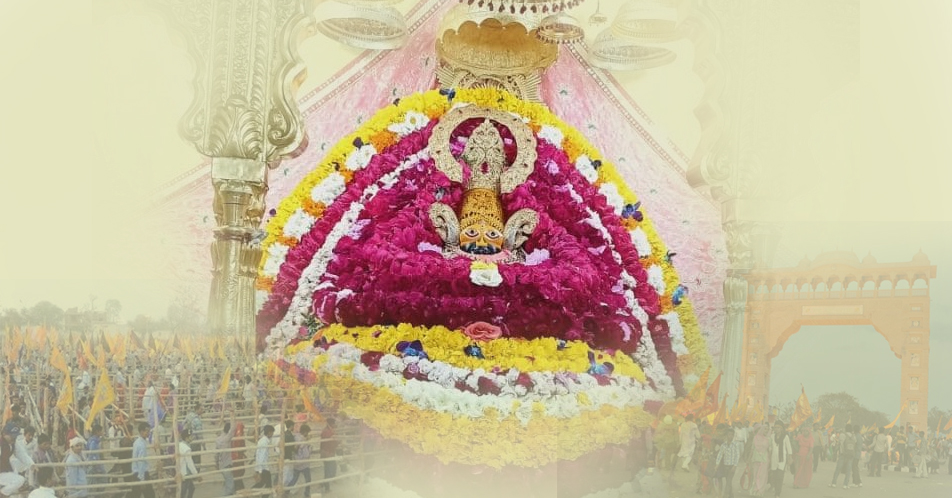 Khatu Shyam ji Festivals
There are so many festivals for celebrate in khatu shyam ji like khatu shyam ji mela, keishna jnmastmi and baba shyam barthday.Best festivals list of khatu shyam ji is here...
khatu shyam ji festivals me sabse bda festival hota h baba shyam ka mela.Khatu shyam ji me har saal falgun ke mahine me ekadashi ka baba shyam ka mela bhrta hai.Mukhya rup se ye mela dashmi,ekadashi or dwadashi ho apne charam par hota hai.Mele ke kafi din pahle se hi baba ke mele ke liye anek shahro or gaawo se baba ke bhakt pedal yatra ke liye nikal jate hai.Or baba shyam ke mele me pahuchte hai.
Khatu shyam ji ke mele ke alawa yha hinduo ka bahut bda festival Holi and dulhandi khatu shyam ji ke bde tyoharo me se ek hai. Khatu me holi or dulhani ke din lakho log baba shyam ke charno me sheesh nawate hai.Dulhani ke din yha Bhog aatri tak hi baba shyam ke shaath rang ki holi kheli jati hai. Uske uprant baba ke patha band kar diye jate hai or baba shyam ke mandir ki saaf sfaai ke baad shaayn kaal me 4 baje baba shyam ka mandir baba ke darshno ke liye khol diye jate hai.
Baba ke mele ke alawa yha par time time par baba shyam ke bhkto ka jmawda lagta hai.Jese ki Devuthni ekadashi, har month ki ekadashi ko baba shyam ke darshno ke liye lakho bhakt aate hai or baba shyam ke darshn praapt krte hai.
Read also about it...>